Hotel in Croydon with a Terrace Restaurant and Garden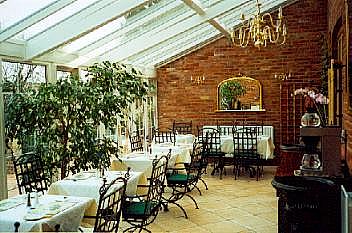 Breakfast is served in the Terrace Restaurant, with the following choices:
*Basic Breakfast, which comes with Juice, a choice of Cereals, white or brown bread which you may toast to your preference, Butter and Preserves (not included in room price).
*Full English Breakfast, which comes with all the above together with Eggs (cooked to your preference), Bacon, Sausages, Baked Beans and Tomatoes (peeled/plum) - (not included in room price).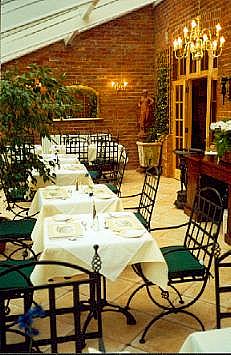 We have discontinued our Restaurant at the Hayesthorpe Hotel in Croydon for evening meals, however if you want to eat in, you just have to inquire with the reception, where we will furnish you with Menus of Restaurants that will deliver your choice of Pizza, Chinese, Indian and even Kebabs. We will even provide the cutlery for your convenience.

This gives our guests a varied choice and longer availabilty.

Alternatively there are myriads of cafes, bars and restaurants in all styles and price ranges in this bustling area and especially along the Brighton Road which is only a short walk away, with the majority of them being a 5 minute bus ride away.
Relax in the Lounge / Bar where you can unwind with a drink, or if you prefer you may even have your drink on the patio or the spacious secluded garden.

If you prefer a pub feel then the Red Deer Pub near the hotel in croydon is just a five minute walk down the road as well as for those who would prefer meals from the pub menu.
Meal requirements for large groups can be freshly prepared and served in-house provided a few days notice is given - to enable us organise the chef and produce. Please call or e-mail us to discuss your requirements and confirm the dates.

The Terrace restaurant is open for:
Breakfast: 0700-0830 Monday-Friday
0800-0900 Weekends and Public Holidays
Bar: 1800-2300

Please note: The restaurant and bar are open to residents only.